Kailua Farmers Market Has Sweet Fun Sunday
It's a chocoholic's paradise in "Choc-Kailua" at the fourth annual Hawaii Cacao Festival from 8:30 a.m. to noon Sunday at Kailua Town Farmers Market. Attendees will be able to sample...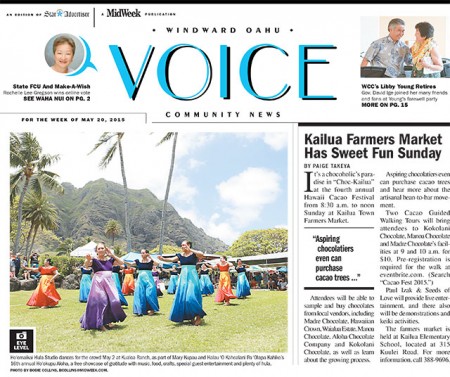 Golfer Also Hits The Books
Improving his golf game always was a goal for Kailua High's Caleb Keohokapu, but the scores he was receiving in the classroom were perhaps of...
Waha Nui – 5/20/15
Trinity Christian School students apparently possess the tongue and the wit for the national spotlight. Rachel Leong took the state title for Humorous Interpretation at...

EVENTS CALENDAR
Cartoons & Comics
Community