Photo Galleries // Hot Shots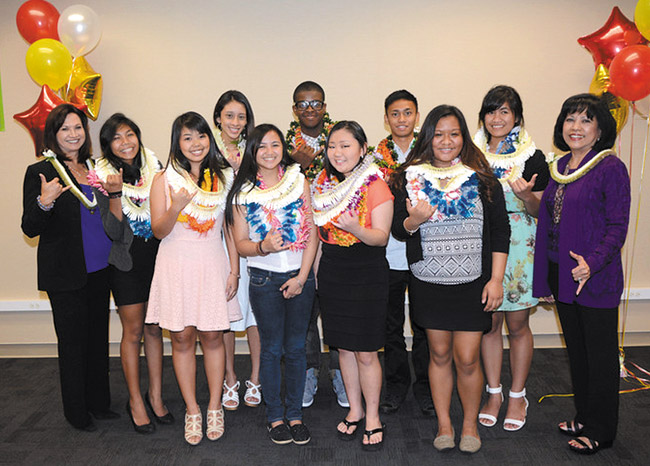 McDonald's Honors Academics
McDonald's Restaurants of Hawaii awarded $2,500 scholarships to nine top student employees to support their journey toward a college degree. The high school seniors were honored May 17 at an Employee Scholarship Awards Luncheon. Recipients are (front, from left) Kylie Gumban, Jhaiza Sagario, Kaitlyn Mukai, Honey Angel Agcanas, (back) president and managing director of McDonald's Veronica Kaneko; Norlyn Ranchez, Pomaika'i Iaea, Marshall Fletcher, Dexter Manglicmot, Jill Blanca, and McDonald's owner-operator on Maui Linda Rosario. Photo from McDonald's of Hawaii.