Photo Galleries // Hot Shots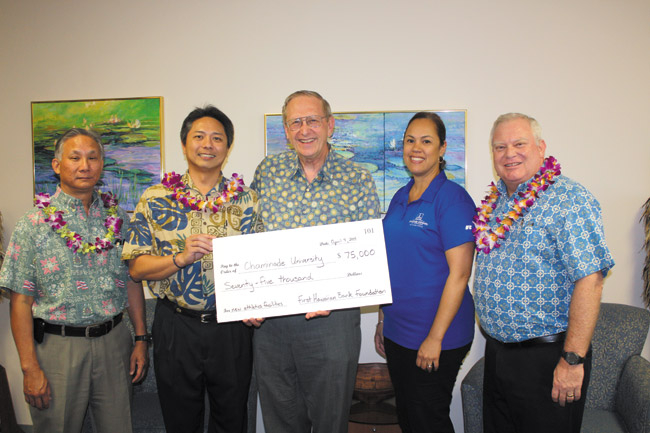 FHB Supports Chaminade Sports
First Hawaiian Bank Foundation recently awarded Chaminade University $75,000 to help build its new athletics support facilities. Pictured here are Alvin K. T. Goo (FHB vice president and manager, Hawaii Kai branch), Victor Corpuz (FHB assistant vice president and manager, Kaimuki branch), Bro. Bernard Ploeger (CU president), Aulani Kaanoi (CU vice president, finance and facilities) and Gregory Sitar (FHB senior vice president and area manager, Kahala branch). Photo from First Hawaiian Bank.

EVENTS CALENDAR
Community