Photo Galleries // Hot Shots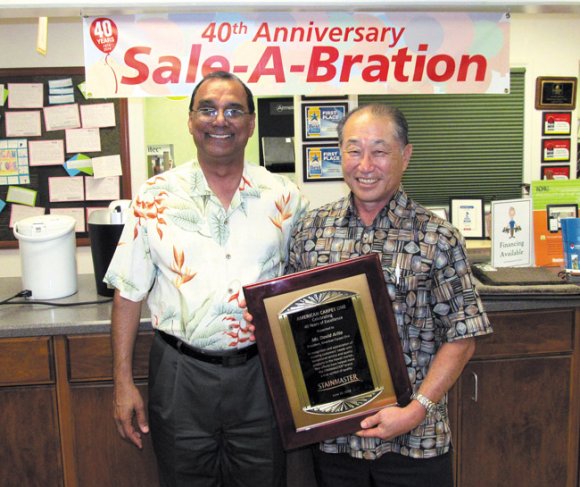 Celebrating 40 Years In Business
Pami Bhullar, director of retail development for STAINMASTER Carpet, presents David Arita, president of American Carpet One, with the STAINMASTER Ambassador Award in recognition of the carpet company's 40th anniversary. American Carpet One is the only STAINMASTER flooring center in Hawaii. Photo from INVISTA.