Photo Galleries // Hot Shots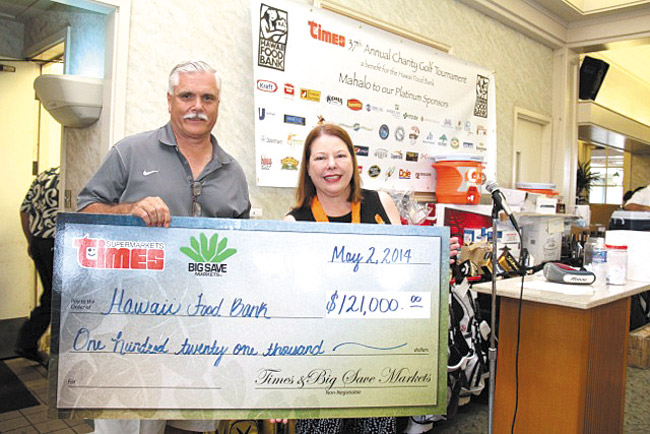 Times Assists Hawaii Foodbank
Polly Kauahi, vice president and COO of Hawaii Foodbank, receives a check for $121,000 from Times Supermarket president Bob Stout at the 37th annual Times Supermarket Charity Golf Tournament. The proceeds were raised through this year's Times golf tournament and the Check Out Hunger program. Photo from Times Supermarket.